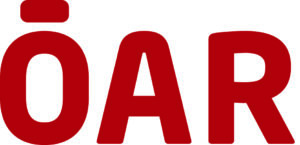 … mobilises the potential in people, companies, organisations, municipalities, regions and other cooperation systems
… develops, advises and accompanies you on your journey towards renewal and transformation
… and supports you with the knowledge and professional skills of our seasoned consultants in the three competence fields
Regions, Spaces and Places
Organisations & Cooperation Systems
Evaluation & Impacts

… is a company co-owned by its consultants
Find out more

Regional
competence
Being aware of the unique features of regions and places and the according development opportunities, we support you to generate ideas and to implement change projects. We connect the local, regional and transnational perspectives – from a specific village or town up to the EU.

Process
competence
In our support to adaptive change and beneficial cooperation processes we put our experience at the service of our customers' goals – all the way from initial counselling to efficient implementation.

Methodological
competence
Always ready to break new ground, we create tools and apply innovative methods of consulting and communication. We connect theoretical and practical know-how, academia with management, advanced technologies with tacit skills and embedded knowledge.

Sustainability
competence
In our quest to contribute to a common future we really want to live in, we search for integrative solutions in which social, environmental and economic interests are taken into account and harnessed in well-balanced ways.

Global
competence
Using our manifold backgrounds and experiences for connecting different cultures, we provide consultancy services to policy makers, public administrations, non-profit organisations and business enterprises in Europe, Latin America, Africa and Asia.